July 7-August 3, 2018
The Honolulu Surf Film Festival drops in for its 11th year to showcase the best and newest features and shorts of the genre. See beautiful barrels and gnarly wipeouts on surf journeys across the globe, along with inspirational tales from surfers we all know and love. Throughout the month, you can vote for your favorite surf films of the festival. The winners will be announced at the closing night reception and screening on Sunday, July 29.
This year, the festival is honored to have surfer and filmmaker Crystal Thornburg-Homcy as a guest curator. Her program, Wave Inspirations, comprises a series of shorts inspired by the exhibition Making Waves.
Presenting sponsors: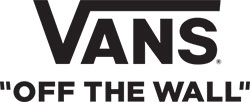 Major sponsors:
.

Media sponsors
HONOLULU Magazine | KITV | Surf News Network
Special thanks to Crystal Thornburg-Homcy, Anna Trent Moore, and Eric Walden.
Illustration by Jeff Gress.
Film tickets: $12 | $10 museum members
Opening reception: July 7, 6-7:30pm
The festival kicks off with an opening reception featuring food by EAT Honolulu and live entertainment by Paula Fuga. Beer, wine, and soft drinks available for purchase. During the reception, guests can visit the exhibition Making Waves, which features works by international and Hawai'i-based female artists who all have a relationship to water. Artists Carol Bennett and Bruna Stude will be present to give a special gallery tour of their works in the exhibition. Momentum Generation screens at 7:30pm. $30 | $25 museum members.
Closing reception: July 29, 6-7:30pm
We close the festival this year with the premiere of the Bud Browne Archives' The Essence, followed by an on-stage panel in tribute to legendary big-wave rider George Downing. Ticket includes live music by Men in Grey Suits and dinner by EAT Honolulu in the Luce Pavilion. Beer, wine, and soft drinks available for purchase. A short film tribute to George Downing will screen before the presentation of The Essence at 7:30pm. $30 | $25 museum members.