Through partnerships with public schools and social-service agencies, the Honolulu Museum of Art's after-school outreach program Art to Go sends qualified artist instructors and supplies to sites, such as public elementary schools, throughout the islands. Art to Go stimulates creativity, introduces artistic technique, bolsters self-esteem and confidence, strengthens problem-solving skills and promotes positive leisure activities in a safe environment for Hawai'i's youth and underserved communities.

Since 2003, more than 7,000 children on O'ahu and Kaua'i have completed an Art to Go program.

A typical Art to Go group meets once a week after school for 12 weeks. Students experiment with different media, art techniques and learn art history. Upon completion of the program, the participants' artwork is exhibited at the host site.

Art to Go is offered to children grades K-12, serving 15 to 20 students per program. When transportation is available, participating groups visit the Honolulu Museum of Art for tours of the museum's collections. Participants demonstrating outstanding skill are offered full tuition scholarships for the Honolulu Museum of Art School's Young Artist Classes.

Art to Go partners with Big Brothers Big Sisters' mentorship program, the Myron B. Thompson Academy and the University of Hawai'i's Program for After School Literacy Support.
Come see how art and mentoring can facilitate positive change in the lives of Hawaii's youth!


Bring Art to Go to your school
To bring Art to Go to your school, contact Abbey Day, Outreach Programs Coordinator, at 808-532-8742, aday@honolulumuseum.org
Support Art to Go
Art to Go is made possible by the generous support of individuals, foundations and corporations. For information about how to donate or fund a specific Art To Go program, please contact Jessica Welch, Associate Director of Development, at 808-532-8715, jwelch@honolulumuseum.org


"I want to inspire people to do art and show them art is not just crayons and drawings. Without art, our feelings would be trapped in a box. With art, you can let your feeling free."
—Kamaile Elementary student
"I like Art To Go because it provides children with the opportunity to express themselves and to explore varying dimensions of their being. Creativity and exploration is a reliable route to self-understanding. Art To Go encourages children to take risks, to try things out, to explore their thoughts and feelings, and to delve into their very beings. This, I certainly believe, is a very valuable thing."
—Ala Wai Elementary teacher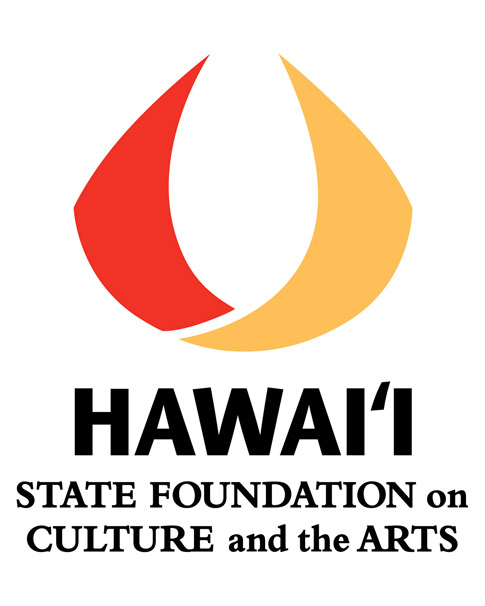 "This program is supported by funding through the State Foundation on Culture and the Arts, and through appropriations from the Hawaii State Legislature (and by the National Endowment for the Arts)."