Event:
Little
Date:
March 20, 2011 11:00am-05:00pm
Location:
Honolulu Academy of Arts
---
Event Information:
The day focuses on the exhibition Exquisitely Modern: 50 Works from Herbert and Dorothy Vogel, which includes many small-scale works. To understand the minimalist and conceptual art, and get a feel for what it takes to assemble and display a collection, visitors can create and curate miniature artwork. Listen to Academy Orvis Artist in Resident Katie Small's musical paintings as they interact with the sounds of a guitar soloist. On stage will be the Movement Center and Tunui's Royal Polynesian Dancers.
Activities and performances end at 3pm.
ENTERTAINMENT
Central Court
A Little Bit of Dance
11:15am - noon (Central Courtyard)
Let the littlest dancers from The Movement Center's GEMS entertain you with their funky dance routines!
A Little Bit of Magic
12:15pm - 12:45pm (Central Courtyard)
Believe in magic again as you watch amazing tricks from the Society of Young Magicians!
A Little Bit of Polynesia
1 - 2pm (Central Courtyard)
The young ladies of Tunui's Royal Polynesian Dancers return to shake their hips and take you on a journey through the Pacific!
A Little Bit of Class
2 - 3pm (Central Courtyard)
Musician in the Museum resident Yunkyung Park takes the stage to show off the range of her small, yet powerful, violin!
ACTIVITIES
The Smalls Project
11am - 3pm (Kinau Courtyard)
Artist in Residence Katie Smalls brings her live painting performance to the people accompanied by live music on the drums and violin! You'll find even the quietest brushstrokes make loud impacts when you participate in Katie's amplified canvases. So pick up a brush and see what all the noise is about!
Sculpture Project (Kinau Courtyard)
11am - 3pm
A Little Bit of Color
11am - 3pm (Central Courtyard)
Taking cues from Richard Tuttle's color studies, try your hand at abstract painting with watercolor on composition paper.
Family Film: The Borrowers
11:10am / 12:40pm / 2:10pm (Lecture Hall)
Enjoy this adaptation of Mary Norton's classic children's novel about a miniature family of wee folk, four inches high, living beneath the floorboards of an English cottage. The Borrowers family, so labeled because they "borrow" from the house's kitchen, begin their adventure when they're almost caught in the kitchen by the Lenders, the tenants of the house. When lawyer-Realtor Ocious P. Potter makes plans to evict the Lenders and demolish the building, the Borrowers along with their Lender ally decide to thwart Potter together.
DRAWING CONTEST
Drawing Contest (for kids ages 1 - 17)
11am - 3pm, MLC Lecture Hall
Use the supplies provided to draw the theme for next month's Bank of Hawaii Family Sunday event, and leave your entry in the box. One winner will be chosen to have his/her artwork used on next month's flyer! Read the instructions near the supplies for contest rules.

What you win: The honor of having your artwork featured on the cover of the next Bank of Hawaii Family Sunday brochure and on our website and a Family Level membership to the Honolulu Academy of Arts.
Last month's drawing contest winner: 6 year-old Blake Campbell.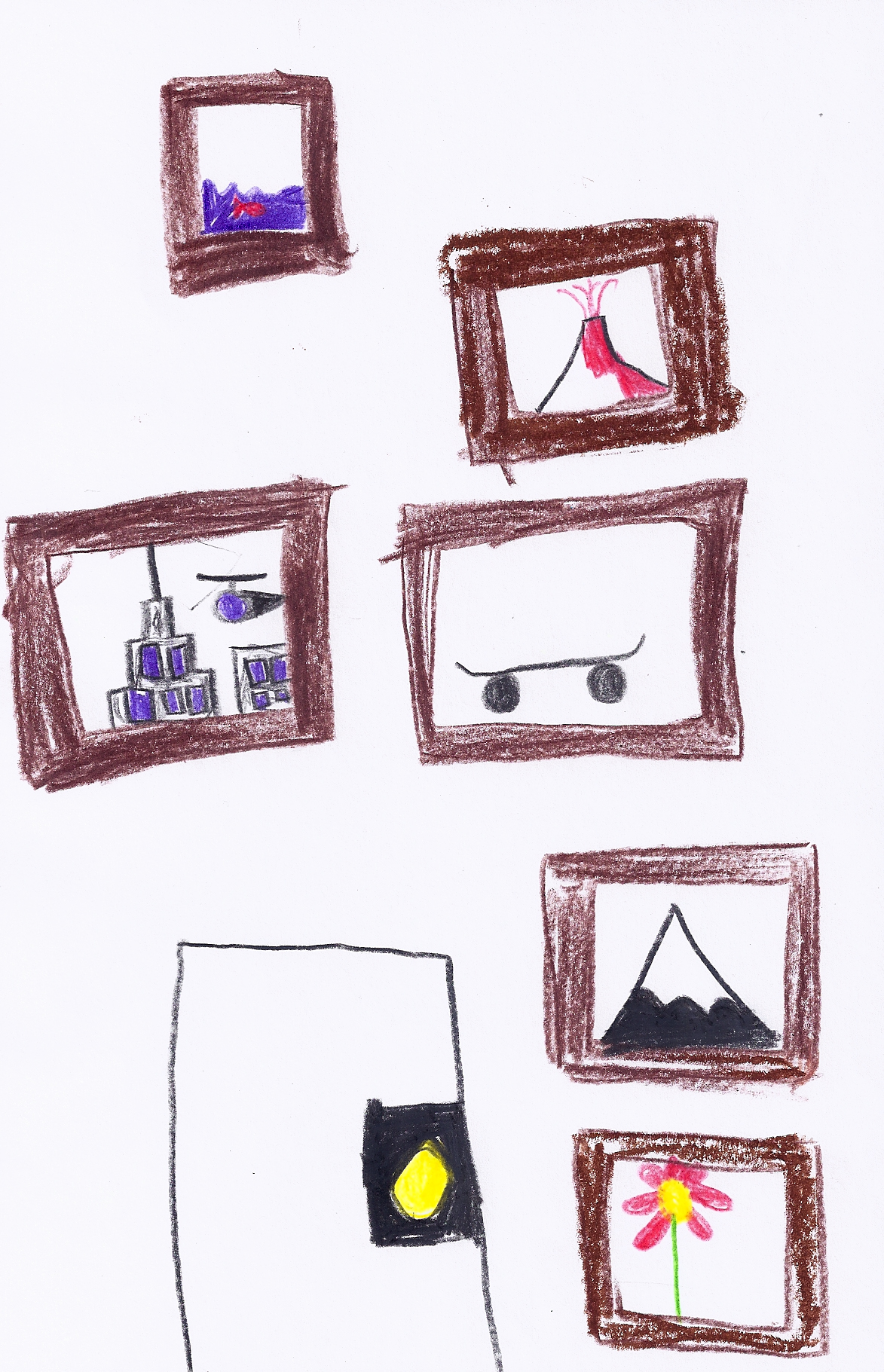 ---