Event:
Life in 3D
Date:
November 20, 2011 11:00am-05:00pm
Location:
Honolulu Academy of Arts
---
Event Information:
Bank of Hawaii Family Sunday focuses on the Academy's landmark exhibition Masterpieces of Landscape Painting from the Forbidden City! Make 3D glasses to see the ancient treasures pop!
Art activities
Pop Up Cards (11:00am – 3:00pm)
Have you ever wondered how to make a simple 2D card into a 3D work of art? Learn how to turn a simple piece of paper into your very own 3D work of art!! Pop-up cards are a great twist on the ordinary 2D greeting card and perfect for any occasion.
3D Glasses (11:00am -3:00pm)
Need a pair of 3-D glasses of your very own? 3-D glasses can be used to view 3D images, pictures, photos and even movies. Instead of buying a pair of 3D glasses, you can easily make a pair by yourself.
Gallery Hunt (Gallery 28) (11:00am – 3:00pm)
HICapacity (11:00am – 3:00pm)
Play with HICapacity and Rapid Tech as they showcase 3D technology. 3D cameras transport you into an interactive virtual world. Navigate remote controlled mini vehicles in a 3D printed environment. See art forms made with 3D printers.
Entertainment
The Adventure of Ballooning to 3-D (11:00am - 12:00pm)
Enjoy watching Adventure Balloons make emerge into three dimensional sculptures. Then later, enjoy taking photos with these balloon creations throughout the day.
3-D in Motion (12:00pm – 12:45pm)
Experience the third dimension of depth through movement with the Honolulu Dance Studio under the direction of Catherine Izumi.
The Science of 3-D (1:00pm – 1:45pm)
Enjoy a fun interactive science experience with Dr. Gadget as he shows you why and how you see in 3-D.
The Joy of 3-D (2:00pm -2:45pm)
The voices of the Allegra Performing Arts under the direction of Judie Lee present the Joys of 3D through song, dance and theater. Allegra means "joy" and "happiness."
Family Film Sunday (11:10am & 1:00pm)
Joe Chang & Friends: Animated Shorts from China
52mins. 2 film are in Mandarin with English subtitles.
$3 Adults / $1 Children (12 + under)
Kids will love this selection of short film filled with round-up of contemporary animation from China.
Recommended fro ages 7 & up.
Drawing contest:
Congratulations to last month's contest winner, 12-year-old Poha ku Kahawaiof Honolulu.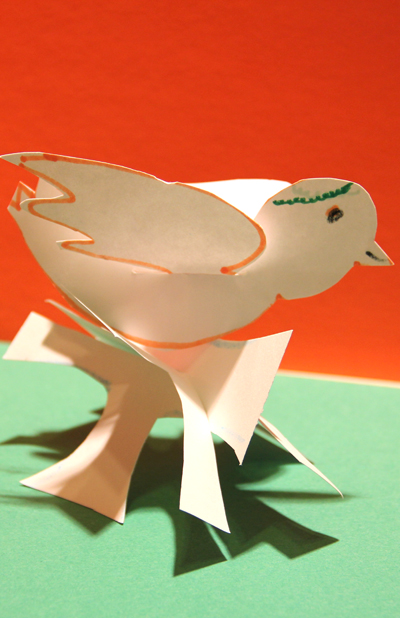 Kids (ages 1-17) can enter the monthly drawing contest. The Academy gives contestants a theme and drawing supplies. The winner receives a Family Level membership to the Honolulu Academy of Arts (worth $95), and his or her artwork is used to create the following month's event brochure and is posted on the Academy website.
---