Event:
I ♥ foto
Date:
February 16, 2014 11:00am-05:00pm
Location:
Honolulu Museum of Art
---
Event Information:
The day focuses on photography and the exhibition Decisive Moments: Photographs from the Collection of Cherye R. and James F. Pierce. Have fun with the photo booth!
Note: Activities end at 3pm
ART ACTIVITIES
Artist Lisa Shiroma will teach kids how to take a photo and transfer it onto a piece of wood to create a one-of-a-kind artwork.
Make-your-own Viewmaster activity with artist Reid Tabata using a Chinese take-out box and a cardstock-and-cellophane viewfinder reel.
ENTERTAINMENT
Performances by the rock band Friendly Fyre and Mango Season, which plays a mix of West Coast '70s pop, jazz and classic island grooves.
Alex Garcia of YoYo Factory 808 will amaze the crowd with his dazzling yo-yo tricks.
Visitors can remember the day with a take-home souvenir after mugging for the camera in a Photo Ops Hawaii photo booth located in the Education Lecture Hall.
FAMILY FILM SUNDAY
11:10am + 1pm: We screen Paint Me a Story, an international collection of award-winning animated shorts. $3 adults, $1 children (13 + under).
DRAWING CONTEST
For kids (ages 1-17):
The museum gives contestants a theme and drawing supplies.
The winner receives a Supporting Membership to the Honolulu Museum of Art ($100 value), and his or her artwork is used to create the following month's event brochure and is posted on the museum's website.
For adults (age 18 and up):
The museum gives contestants a theme and drawing supplies.
The winner receives a gift certificate for a Lauhala and Lunch picnic for two at Spalding House ($35 value, good for six months from receipt).
Congratulations to last month's contest winners!
Kid contest: Iara Nitz, 8, from Kailua: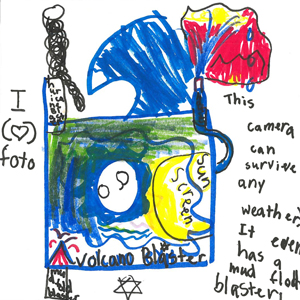 Adult contest: Melani Miranda, 37, from Honolulu:
---