Event:
Noruz
Date:
March 16, 2014 11:00am-05:00pm
Location:
Honolulu Museum of Art
---
Event Information:
Celebrate Noruz—the Persian New Year, as well as culture and traditions of the region through art activities, entertainment and special displays, including a Haft-Seen table!

Note: Activities end at 3pm
ART ACTIVITIES
Egg decorating in the Persian style with Ryan Higa (the eggs are paper mâché!)

Yarn painting inspired by Persian carpets with Nicole Higa.

DEMONSTRATIONS AND DISPLAYS
-Traditional Noruz Haft-Seen table

-Information on Noruz history and philosophy

-Persian crafts

-Persian mixed-nut samples

ENTERTAINMENT
Poetry reading of works by such famous Persian poets as Rumi and Hafez, accompanied by traditional music.
-Cerro Negro performs 45 minuets of Middle Eastern, Turkish, Moorish pieces. Taking influences from the Spain, Cuba, Africa, the Middle East, France, the Balkans as well as Brazil and New Orleans, Cerro Negro returns to the islands to delight us with their globally inspired Flamenco Jazz tunes.
FAMILY FILM SUNDAY

11:10am + 1pm. $ 3 adults | $1 children (13 + under). We screen Kakooti, a film about a 13 year old girl who studies, works and cares for her ailing mother. In this slice of Iranian life, find out how strong a young girl can be.
2012. Iran. 95 mins. Persian with English subtitles. Recommended for ages 10+
DRAWING CONTEST
For kids (ages 1-17):
The museum gives contestants a theme and drawing supplies.
The winner receives a Supporting Membership to the Honolulu Museum of Art ($100 value), and his or her artwork is used to create the following month's event brochure and is posted on the museum's website.
For adults (age 18 and up):
The museum gives contestants a theme and drawing supplies.
The winner receives a gift certificate for a Lauhala and Lunch picnic for two at Spalding House ($35 value, good for six months from receipt).
Congratulations to last month's contest winners!
Kid contest: Sequoia Rusk, 11, Honolulu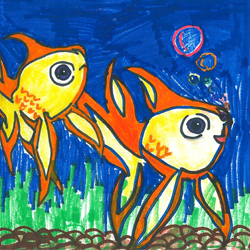 Adult contest: Iakov Afanassiev, 50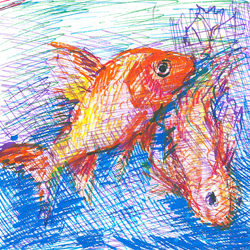 Plus: Spalding House Family Day
Starting this month, the museum also holds a free Family Day at its location in Makiki Heights, with entertainment and an art activity. A free shuttle bus will run between the Honolulu Museum of Art and Spalding House, so you can enjoy two different events in one day. Click here for details.
With additional support from:

---