September 15, 2013 11:00am-05:00pm
Honolulu Museum of Art
---
Bank of Hawaii Family Sunday event information
The spotlight is on the artist Ansel Adams this month. Learn about this American master through the exhibition Georgia O'Keeffe and Ansel Adams: The Hawai'i Pictures. Go on a gallery hunt for his artwork and do projects related to his beautiful photographs of the islands.
Note: Activities end at 3pm
ART ACTIVITIES
Make your own textured painting:
Using paper, paint and plastic wrap, along with a bit of chance, create a painting with unique patterns. No two are the same!
Create your own monoprint:
These one-of-a-kind prints are easy to make. Simply draw into ink rolled on an acrylic plate then transfer your drawing by rubbing it onto a sheet of paper.
ENTERTAINMENT
11:30am-1pm: Air Force Band of the Pacific
The jazz arm of the Air Force Band of the Pacific plays classic jazz standards as well as modern selections.
Mango Season
Mixing West Coast 70s pop with soul/jazz while adding a hint of classic island grooves, Mango Season will have you swinging to their backyard beats.
Sound World
Venture into the galleries as Orvis Musicians in the Museum play original compositions that interpret and respond to the artwork around them.
Photo booth
Choose from a cache of props and strike your zaniest pose in Photo Ops Hawaii's photo booth. Take home one free photo per shoot.
FAMILY FILM SUNDAY
11:10am + 1pm: Famous felines from the web hit the big screen for The Walker Art Center's Internet Cat Video Festival. $3 adults, $1 children (13 + under).
DRAWING CONTEST
Congratulations to last month's contest winner, ten-year-old Thomas Chang from Honolulu!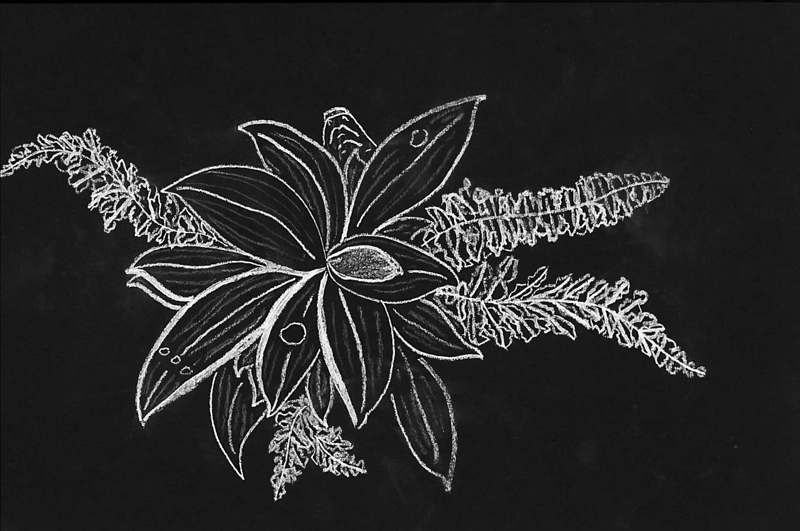 Kids (ages 1-17) can enter the monthly drawing contest.
The museum gives contestants a theme and drawing supplies.
The winner receives a Supporting Membership to the Honolulu Museum of Art (worth $100), and his or her artwork is used to create the following month's event brochure and is posted on the museum's website.