Film:
Hakim Belabbes: A Nest in the Heat and Whispers
Showtimes:
Friday Mar 15 01:00 PM
Friday Mar 15 07:30 PM

Location:
Doris Duke Theatre
Price:
Museum members: $8.00
General Admission: $10.00

---
---
About the Film:
Reception 6-7:30pm: Enjoy refreshments for purchase before the screening and discussion at 7:30pm
Presented in conjunction with Shangri La The Doris Duke Foundation for Islamic Art and Caravanserai: A place where cultures meet.

Boujad: A Nest in the Heat
Directed by Hakim Belabbes. Morocco, 1992, 45 mins. English and Arabic with English subtitles.
In this heartwarming, painfully honest self-reflective portrait, Belabbes chronicles his journey from his home in Chicago to visit his family in his hometown of Boujad, Morocco. Exploring the tensions between the desire for independence and the need for validation, Belabbes struggles to leave the place that is simultaneously driving him away and pulling him back.
Whispers
Directed by Hakim Belabbes. Morocco, 1999, 15 mins. English and Arabic with English subtitles.
Caught between chasing his past and accepting his impending end, a man follows his childhood memories through the dark alleyways and desolate cemeteries of Boujad, Morocco.
Mr. Belabbes will introduce his films at 7:30pm and will also lead a post-screening discussion.
Caravanserai is a project that invites American audiences to experience the diversity of contemporary Muslim artistic expression through live performances with the most extraordinary artists from the Muslim world.
Shangri La The Doris Duke Foundation for Islamic Art is one of five organizations from across the U.S. selected to host Caravanserai music and film residencies. As part of the 2013 Caravanserai residency program, award-winning Moroccan-American filmmaker Hakim Belabbes will present two short films, A Nest in Heat and Whispers, which explore the complexity and beauty of life in Morocco.
About Hakim Belabbes
Award-winning filmmaker Hakim Belabbes grew up in the small town of Boujad in central Morocco. He graduated from Mohamed V University in Rabat, Morocco with a degree in literature. He holds a graduate degree in Film and Video from Columbia College in Chicago.
An accomplished independent director who divides his time between Morocco and the United States, Hakim's film awards include the Grand Prix at the Moroccan National Film Festival in January 2011, Best Feature in December 2011 at the Doha Tribeca Film Festival, and Honorable Mention at the Bangkok Film Festival.
For Caravanserai, Hakim presents two of his celebrated short films.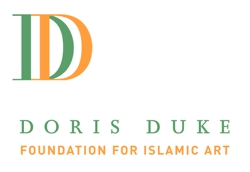 Caravanserai: A place where cultures meet is produced by Arts Midwest on behalf of the U.S. Regional Arts Organizations with leadership support from the Building Bridges Program of the Doris Duke Foundation for Islamic Art. Major support is provided by Robert Sterling Clark Foundation. This Project is made possible in part by a grant from the Association of Performing Arts Presenters and MetLife Foundation All-In: Re-imagining Community Participating Program. Additional assistance has been provided by our lead Moroccan partners, the Essaouira Mogador Association and the Office of Moroccan National Tourism. Caravanserai's film and media programming is coordinated on belaf of the program by South Arts.