Film:
Namets! • Yummy!
Showtimes:
Saturday Apr 18 07:30 PM
Wednesday Apr 22 01:00 PM
Tuesday Apr 28 01:00 PM

Location:
Doris Duke Theatre
Price:
Museum members: $8.00
General Admission: $10.00

---
---
About the Film:
Part of the 2015 Filipino Film Festival
Sponsored by: Vertaccount
Directed by Jay Abello. Philippines. 2008. 90 mins. Ilonggo/Hiligaynon with English subtitles.
For tickets to the opening-night dinner + screening, click here. Doors open at 6pm.
Christian Vasquez and Angel Jacob play dueling chefs (and ex-high school sweethearts) Jacko and Cassie. The two Negrenses grew up in Bacolod City, and their lives revolve around food. When Jacko loses his Italian restaurant over a gambling debt andcedes ownership to local kingpin, Dolpo (Peque Gallaga), the new boss hires Cassie as a consultant for a total restaurant makeover. Together Jacko and Cassie must work to turn the cheesy Puccini's into a mecca for traditional Negrense food. Shot entirely on location in the Visayan province of Negros Occidental, this heartwarming romantic comedy is full of mouthwatering local scenery and cuisine.
Watch the trailer.
Community partner: Congress of Visayan Organizations
Opening-night reception: April 18, 6-7:30pm
This year's festival starts off with a delicious bang as the museum welcomes New York-based chef Yana Gilbuena, who is cooking Filipino pop-up dinners in 50 states as part of her Salo Project! Ticket includes her Salo Project pop-up dinner featuring the flavors of the regions of Luzon, Visayas, and Mindanao. Plus no-host bar. The gastronomic romantic comedy Namets! (Yummy!) screens at 7:30pm. Prior to the screening, television host and producer Emme Tomimbang will introduce a short film about the life of Consuelo Ayala Zobel Alger of Consuelo Foundation. The segment comes from her latest documentary Haiyan… After The Storm.
Read the Star Advertiser article about Yana Gilbuena.

Opening-night performers:

Ian O'Sullivan


Na Hoku Hanohano Award finalist Ian O'Sullivan has been proclaimed by Classical Guitar as "thoughtful" and praised by the Star Advertiser as "delightful." The classically trained guitarist and composer from the North Shore is well-versed in Hawaiian slack-key guitar and the 'ukulele, in addition to the Western classical repertoire. Ian has performed at Carnegie's Weill Recital Hall, New York Guitar Society, New England Guitar Society, Hawaii Public Radio Atherton Studios, Hawaii Opera Theater, and the Orvis Auditorium at the University of Hawai'i.
Ian can be found regularly at Jazzminds, Tiki's, and at Restaurant Row in Honolulu. During the 2014-15 season, Ian will appear in performance at the Atherton Studios, the University of Hawaii Orvis Auditorium, the Hawaiian Slack Key Guitar Festival and at Benjamin Verderys Summer Maui Master Class. Ian is a proud graduate of The Kamehameha Schools, and the recipient of the Yale Elliot Fisk Award.
PaizLee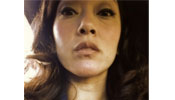 Manila-born, southern California-raised PaizLee has spent the last 19 years on O'ahu with a vision to integrate community work with her music and art as a solo artist and in music collectives, cultivating a sweet sound that is both unique and familiar with a wide array of musical stylings. Having been woven into the Honolulu music scene since her arrival from Los Angeles in the 1990s, she was introduced by a friend to John Cruz, opening up the gates to share stage with a slew of respected local artists. In 2005, she debuted as a featured vocalist in her first CD project Memoirs of the Tempo featuring Paisley with the group Tempo Valley. In 2013, she was a contributing writer for the book Empire of Funk: Representations of Hip Hop in Filipino(a) America and has been a regular speaker at the University of Hawai'i at Manoa for her contributions in the local music scene as well as her community work. Her experience with Illuminating Pin@y Voices sparked an interest in working with the Pilipino community and continues mentorship and outreach projects with the youth, empowering them through arts and culture. PaizLee attended the American Musical and Dramatic Academy in New York City and continues to apply herself as a vocalist, songwriter and producer. A solo album is in the works. Learn more and listen to her work here.
Last:
Salvador Dali: In Search for…
Salvador Dali: In Search for…

Birds of Passage

A Bread Factory: Part I & II

POSTPONED—T-Shirt Theatre pr…

Mapplethorpe

The Matrix–A Special 20th An…

The Magnificent Cake

Young Picasso

48-Hour Film Challenge

An Elephant Sitting Still

Ghosts of Amistad with Marcu…

Worlds of Ursula K. Le Guin

Cat Video Film Festival 2019

Police Story

Police Story 2