Film:
Wild Nights with Emily
Showtimes:
Sunday Aug 12 03:00 PM

Location:
Doris Duke Theatre
Price:
General Admission: $15.00

---
---
About the Film:
Part of Honolulu Rainbow Film Festival 2018
Presented by COMEDY U
Screening followed by Q&A with filmmaker and cast
Directed by Madeleine Olnek. 2018. USA. 84 min.
The persona of poet Emily Dickinson has been that of a reclusive spinster—a delicate wallflower too sensitive for this world. This dramatic comedy by HRFF alum Madeleine Olnek (The Foxy Merkins, Codependent Lesbian Space Alien Seeks Same) explores the rarely seen vivacious, irreverent side of Emily Dickinson (played by Molly Shannon, Saturday Night Live, Other People [HRFF27], Wet Hot American Summer, Superstar) and most notably, her lifelong romantic relationship with her brother's wife. After Dickinson died, a rivalry emerged when her brother's mistress along with editor T.W. Higginson published a book of Dickinson's poems.
Top Prize—2017 Champs-Elysées Film Festival/US in Progress; 2018 SXSW Game Changer Award Nominee; Best International Feature Film Nominee—2018 Edinburgh International Film Festival; New American Cinema Competition Nominee—2018 Seattle International Film Festival; Jury Award for Best Narrative Feature—2018 Kansas City LGBT Film Festival; Opening Night Film— 2018 Provincetown International Film Festival; Centerpiece US Feature—Frameline42
Preceded by:
Nuclear
Directed by Jessika Lawrence. 2018. USA. 15 min.
A pregnancy drama that redefines the prevailing definition of a "nuclear family" through the experiences of a straight, lesbian and gay couple pursuing the dream of parenthood. In each we discover just how more alike than different we are from one another. Filmmakers in attendance.
Guests in Attendance: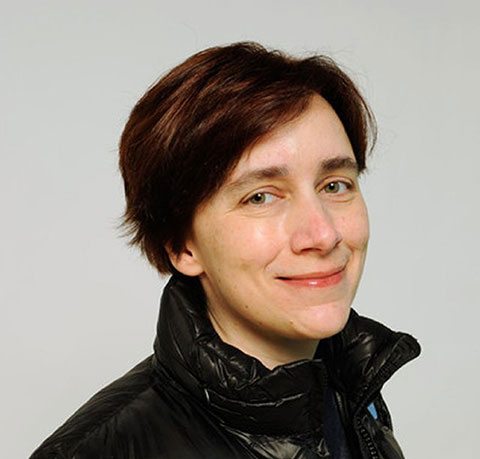 Madeleine Olnek is a New York City-based playwright and filmmaker, Olnek graduated from NYU and went on to earn an MFA in playwriting from Brown University as well as an MFA in film from Columbia University. She has had four films at Sundance, including her first two features, Codependent Lesbian Space Alien Seeks Same (named Best Feature Film at HRFF22) and The Foxy Merkins, which earned an Independent Spirit Award nomination.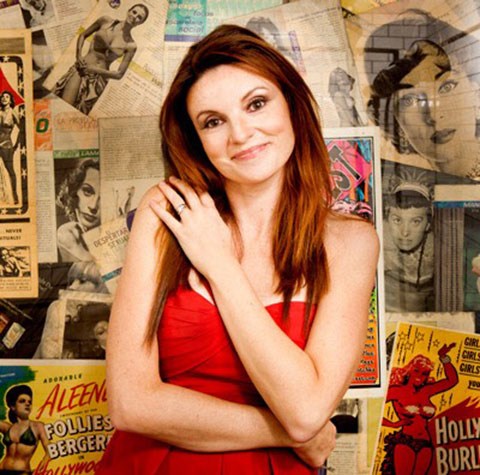 Jackie Monahan is comedian, actor, writer, and producer who is setting comedy stages on fire with her fearless brand of humor. Monahan starred in Olnek's The Foxy Merkins and Codependent Lesbian Space Alien Seeks Same. Professionally trained at UCB and Groundlings, she won "Time Out New York Joke of the Year" and was voted "Comic To Watch" by Esquire magazine who said, "Jackie has the looks of your friend's hot older sister, with the jokes of a deranged serial killer. She will kill you and you will be smiling."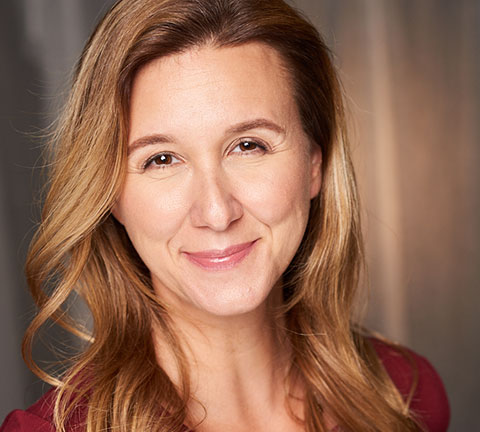 Jessika Lawrence is a first time film maker writer, director and producer and lead actress of Nuclear. Jessika has appeared in films shot in Hawai'i as well as TV series, including the latest, Hawaii 5-0. Jessika is an accomplished local business woman with a passion for film and the arts. Nuclear is a winner of the Hawaii Film Collective Pitch session, where Jessika is an active member. Jessika actively contributes her time to enhancing the film industry in Hawai'i.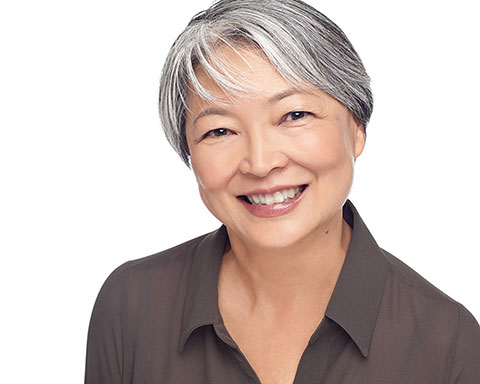 Jeri Lynn Endo discovered her passion for the world of acting, as a background actor and body double in the 1995 feature Picture Bride and has since appeared in local and national television spots and shows. As a proud member of Hawai'i Filmmakers collective, Jeri Lynn is contributing her time and talents, both in front and behind the camera, to advance our professional filmmaking community.
Lara Palafox is an actor, writer, and producer. She has appeared on film and in commercials locally, nationally and internationally. Lara has also performed on stage and film in Australia and Hong Kong in a broad range of roles from Shakespeare's Juliet to Disney-produced Scaremonies' Vampira, for which she won Best Performer. Her vision is to use all of her creative skills to entertain, enlighten and bring more love to the world.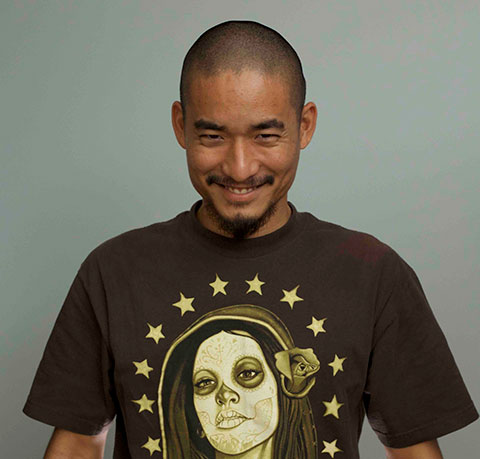 Makoto Kuchimura focuses on cinematography for small-budget commercials and short films, but also works in the camera department on medium to big budget film productions.
Danielle Zalopany is an actress born and raised on the island of O'ahu. She began acting in community theater in 2007. She won the Hawaii State Theatre Council's 2016 Po'okela Award for Leading Female in a Play for Kumu Kahua Theater's Not One Batu. Danielle made her jump to the big screen by focusing on such local projects as Waikiki, written and directed by Native Sundance Lab Fellow Christopher Kahunahana, and made in Hawai'i shorts, Last Taxi Dance written and directed by Brayden Yoder, and The Hawaiian Flag directed by Ty Sanga. She is also known for Mike and Dave Need Wedding Dates (2016), Hawaii Five-0 (2010) and Stoke (2018).
Last:
Surf Cinema Nugs 2019
Surf Cinema Nugs 2019

Board Shorts

Shaka

Heavy Water

Rising Tide with Zak Noyle

Family Film Sunday: Johnny T…

PAIGE + TROUBLE: The Lisa An…

Coldwater Journal

Time Well Spent

Artifishal

Everything in Between + From…

Transcending Waves | La Ola …

The Endless Summer II–25th A…

In Dancing Days of Dawn

Beyond the Noise + EOS

Gun Ho!

Opening Night: The Shiny Shr…

Just Friends (Gewoon Vrienden)

APQFFA Spotlight Film: House…

Women's/Queer Shorts Showcase

Fireflies (Luciernagas)

Gay Chorus Deep South

Wild (Sauvage)

The Garden Left Behind

José

Women's Centerpiece Film: Vi…

Men's Centerpiece Film: Gian…

Tucked

Before You Know It

Tell It to the Bees

Deep in Vogue

Closing Night: Papi Chulo

APQFFA Shorts Showcase 2019

Men's Shorts Showcase

Rafiki

An Almost Ordinary Summer (C…

World Premiere/Festival Fina…