Film:
APQFFA Shorts Showcase 2019
Showtimes:
Saturday Aug 17 11:30 AM

Location:
Doris Duke Theatre
Price:
General Admission: $12.00

---
---
About the Film:
Presented by:
Asia Pacific Queer Film Festival Alliance (APQFFA)
AKS Minorities Film Festival
Taiwan International Queer Film Festival
Seoul Pride Film Festival
Queer Screen Sydney Mardi Gras Film Festival /
Shanghai Pride Film Festival
Rainbow Reel Tokyo
Screening followed by Q&A with Old Narcissus director Tsuyoshi Shoji.
To satisfy the visible lack of queer Asian and Asian American representations in film and to shatter dominant stereotypes of queer Asians and Asian sexuality, HRFF is proud to present its second Asia Pacific Queer Film Festival Alliance Shorts Showcase — featuring outstanding and diverse short films from APQFFA member festivals across Asia and the Pacific. All of these films give prominence to queer Asians as complex main characters and simply refuse to fit the mold.
Founded in 2015 in Taipei, APQFFA is a collective of 17 regional festivals with a shared love of queer cinema that aims to support and promote films and filmmakers across the region and pushes for greater visibility for Asia Pacific queer cinema.
This program includes a 15 minute intermission.

Dances
Directed by Ramon Watkins. 2018. Australia. 5 min.
A collection of true experiences on dating apps from the queer community, explored through dance and animation.
Courtesy of Queer Screen Sydney Mardi Gras Film Festival
Trailer:


Share
Directed by Barna Szász and Ellie Wen. 2018. USA. 13 min.
A documentary following Tim, an Asian-American 18-year-old, who has more than 4 million followers on Instagram. He lives online, grabbing his phone first thing in the morning and even taking baths with it sometimes. Although Tim usually shares funny memes on his massively popular page (@ti-meem), he occasionally posts about mental health. We discover that he has created a different identity online than in real life.
Trailer:


Old Narcissus
Directed by Tsuyoshi Shoji. 2017. Japan. 21 min. Japanese with English subtitles.
An old picture book writer named Yamazaki, having been handsome as a young gay man, grew narcissistic about his beauty. But now, he can't bear his own aging. One night, Yamazaki meets a young and beautiful man named Leo. Yamazaki collapses during an S&M session with Leo and reveals his agony. But it's lost on young Leo. Yamazaki turns to hurting himself in order to bear his own reflection in the mirror.
Courtesy of Rainbow Reel Tokyo
Trailer:
The Offender
Directed by Hyun-Il Kim. Korea. 2017. 20 min. Korean with English subtitles.
A lance corporal commits suicide in a marine camp. Seung-min, who was close to him, is sent to detention camp on charges of being a homosexual. After detention camp, he feels a sense of kinship when he sees a junior marine Yoon-ha, who is of mixed race, also being discriminated against by other marines.
Courtesy of Seoul Pride Film Festival
Blossom
Directed by Han Lin. Taiwan. 2017. 25 min. Mandarin with English subtitles.
Meet Cherry who identifies herself as a drag queen, and very much wishes to have a family of her own. She just had a fight with her boyfriend who has been sleeping with a woman, who is physically able to bear him a child. On her way to her drag show, Cherry finds an abandoned baby and decides to keep it. Backstage, Cherry and her girlfriend Lena discover something strange about this baby.
Courtesy of Taiwan International Queer Film Festival
Rani
Directed by Hammad Rizvi. Pakistan. 2018. 14 min. Urdu with English subtitles.
A Pakistani transgender woman sets out to take care of an abandoned child.
"Ursula/Genderbender" for Best Short Film, 2018 Lesbisch Schwule Filmtage Hamburg
Courtesy of AKS Minorities Festival
Astri & Tambulah (Si Astri Maka Si Tambulah)
Directed by Xeph Suarez. Philippines. 2017. 18 min. Filipino and Tagalog with English subtitles.
Astri, a 16-year old transwoman, is in a relationship with 17-year old Tambulah. Although it's an unusual sight in the community where they live, nobody bothers them. Subsisting on the coins people throw at them when they perform their traditional dance by the sea, everything seems perfect except that Badjao traditions and a pact made long ago require Astri to marry a woman she hardly knows.
Courtesy of Queer Screen Sydney Mardi Gras Film Festival
Trailer:


Bo & Mei
Directed by Camille Liu Nock. UK. 2018. 15 min. English and Mandarin with English subtitles.
A Chinese immigrant family experiences racial prejudice as well as prejudice of a different kind within their own home. This is a story about a young person who, with the support of their loving sibling, is able to stand up for what makes them different.
Courtesy of Shanghai Pride Film Festival
Kado (A Gift)
Directed by Aditya Ahmad. Indonesia. 2018. 15 min. Indonesian with English subtitles.
Isfi can wear her comfortable pants among her guy friends but has to wear hijab to be accepted at Nita's house. Two days before Nita's birthday, all Isfi wants is to prepare the best gift for Nita's room.
Orizzonti Best Short Film, 2018 Venice International Film Festival; Shorts Program 2, 2019 Sundance Film Festival
Delivery Boy
Directed by Hugo Kenzo. Hong Kong. 2019. 16 min. English and Cantonese with English subtitles.
Local delivery boy Chun Ho falls in love after delivering dumplings to Eric, an expat businessman living in Hong Kong. Yummy Chinese food and cheesy 70s music bring them together, but the class gap that separates them eventually gets in the way.
Courtesy of Queer Screen Sydney Mardi Gras Film Festival
Guest in attendance: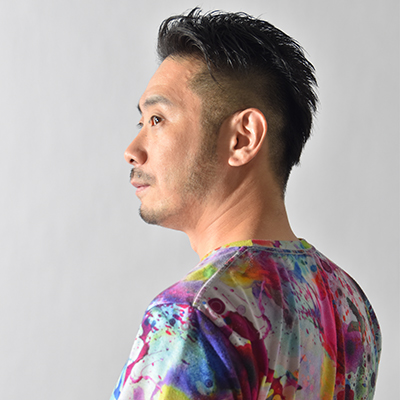 Tsuyoshi Shoji (Old Narcissus) - Shoji began his filmmaking career when he was a student at Musashino Art University. His early work, "Lost in the Garden," screened at the Tokyo International Lesbian and Gay Film Festival (now Rainbow Reel Tokyo) and won the Special Jury Award in 1995. Since then, Shoji has directed many works from independent to commercial: he created famous game titles "Kenka Bancho the movie series" (2008-2011) and "The OneeChanbara Vortex" (2009.) He is currently active as a VFX professional.
Last:
Closing Night: Papi Chulo
Surf Cinema Nugs 2019

Thank You Mother

Board Shorts

Shaka

Heavy Water

Rising Tide with Zak Noyle

Family Film Sunday: Johnny T…

PAIGE + TROUBLE: The Lisa An…

Coldwater Journal

Time Well Spent

Artifishal

Everything in Between + From…

Transcending Waves | La Ola …

The Endless Summer II–25th A…

In Dancing Days of Dawn

Beyond the Noise + EOS

Gun Ho!

Opening Night: The Shiny Shr…

Just Friends (Gewoon Vrienden)

APQFFA Spotlight Film: House…

Women's/Queer Shorts Showcase

Fireflies (Luciernagas)

Gay Chorus Deep South

Wild (Sauvage)

The Garden Left Behind

José

Women's Centerpiece Film: Vi…

Men's Centerpiece Film: Gian…

Tucked

Before You Know It

Tell It to the Bees

Deep in Vogue

Closing Night: Papi Chulo

APQFFA Shorts Showcase 2019

Men's Shorts Showcase

Rafiki

An Almost Ordinary Summer (C…

World Premiere/Festival Fina…
Men's Shorts Showcase
:Next