Event:
Spring Fever
Date:
March 18, 2012 11:00am-05:00pm
Location:
Honolulu Academy of Arts
---
Event Information:
It's spring! And designs are blooming in the new exhibition Regal and Royal Hawaiian Quilts. The Hawaii Quilt Guild will be at the museum demonstrating quilting techniques—they want to meet you and talk story. Then make a mini quilt with fabric, paper, and glue using a pattern from the guild. You can also make a pretty felt blossom.
ACTIVITIES:
Patchwork: Happy, Colorful, and Irresistible (11:00am - 3:00pm)
Create an mini quilt to celebrate the beginning of spring. The quilters of Honolulu will design a few simple flower quilt patterns. The kids can cut shapes out of fabric then glue them on to the pattern.

Felt Bloom (11:00am - 3:00pm)
Spring is on its way! Fabric flowers are everywhere these days, and for good reason! Jump-start the flower season with these cheery felt blossoms. They're so simple to make and you can't go wrong.

Quilt demo (11:00am -3:00pm)
The quilters of Honolulu would like to meet you and to talk story with you about quits. Quilting is a women's art form that reaches back hundreds of years. It started as a practical/domestic endeavor. Today it is recognized as an art form. It speaks to us of warmth and security and love. WHAT makes it a "quilt"? Come and see.
ENTERTAINMENT:
Musican Tom Chun (11:00am - 12:00pm)
Take a seat and relax to the smooth sound of original musical compositions by Tom Chun in Central Courtyard.
Halau Hula O Namakahulai (12:00pm - 1:00pm)
Come and share the spirit of aloha and enjoy a traditional hula show with the dancers of Halau Hula O Namakahula.

Hawaii Hula Company (1:00pm - 2:00pm)
Feel the rhythm & melody of Kanoe and U'i as they dance hula in the center stage.

David Asing (2:15pm - 3:00pm)
When you want to hear a little bit of everything, call on David. He sings everything from Hawaiian and Pop to Country and Top 40. So take a seat on the lawn and listen to him sing some of your favorite songs as he plays his guitar.
Family Film Sunday (11:10am)
Family Film Sunday: Birds of a Feather: Short Films from the Children's Film Festival Seattle
55 mins., recommended for ages 4 and up
$3 Adults / $1 Children (12 + under)
If you like critters, varmints and other furry and feathered creatures, this animated enchanted animal kingdom is for you! Special thanks to sponsor Sidney Stern Memorial Trust and to Elizabeth Shepherd, Director of the Children's Film Festival Seattle.
Drawing Contest:
Congratulations to last month's contest winner, 15-year-old Haley Phillips from Kapolei.
Kids (ages 1-17) can enter the monthly drawing contest. The Academy gives contestants a theme and drawing supplies. The winner receives a Family Level membership to the Honolulu Academy of Arts (worth $95), and his or her artwork is used to create the following month's event brochure and is posted on the Academy website.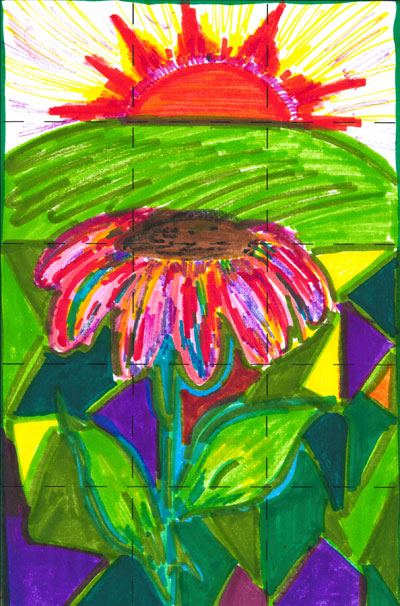 ---