Event:
Celebrate!
Date:
December 22, 2013 11:00am-05:00pm
Location:
Honolulu Museum of Art
---
Event Information:
Celebrate the season at the museum and have a visit with Santa.
Note: Activities end at 3pm.
ART ACTIVITIES
Make a snow globe: Create a snow globe using plastic containers, figurines and glitter.

Make a Christmas ornament: No pine cones and holly here—create something to hang on the tree island style, using sea shells and palm trees made from pipe cleaners.
ENTERTAINMENT
The Oahu Civic Orchestra
Get in the holiday spirit with seasonal favorites.
2-3pm: Essence of Heaven Faith & Praise
Get into the hallelujah holiday spirit with this festive gospel group.
11:30am, 12:30, 1:30 + 2:30pm: Creatively Christmas Magic Show with Susie Roth
Susie Roth brings Christmas magic to the museum with her unique storytelling show. Seating is limited.
11-11:30am, noon-12:30, 1-1:30 + 2-2:30pm: Santa and his lap will be outside the Education Lecture Hall—visit him after seeing Susie's magic show!
FAMILY FILM SUNDAY
11:10am + 1pm: We screen From Up on Poppy Hill, an animated Studio Ghibli film by Goro Miyazaki, son of "Spirited Away" director Hayao Miyazaki. $3 adults, $1 children (13 + under).
DRAWING CONTEST
For kids (ages 1-17):
The museum gives contestants a theme and drawing supplies.
The winner receives a Supporting Membership to the Honolulu Museum of Art ($100 value), and his or her artwork is used to create the following month's event brochure and is posted on the museum's website.
For adults (age 18 and up):
The museum gives contestants a theme and drawing supplies.
The winner receives a gift certificate for a Lauhala and Lunch picnic for two at Spalding House ($30 value, good for six months from receipt).
Congratulations to last month's contest winners!
Kid contest: Chloe Kwok, 9, from Honolulu: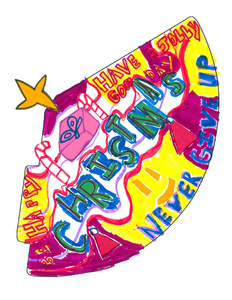 Adult contest: Diana Lee-Arocha, from Honolulu: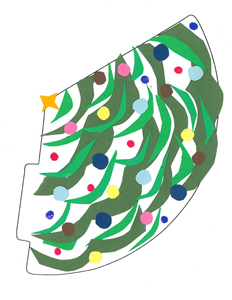 ---