Event:
Lords and Swords
Date:
November 15, 2015 11:00am-05:00pm
Location:
Honolulu Museum of Art
---
Event Information:
Come play like it's 1299 with Khanate of the Golden Horde! Dress like a Mongol warrior and swing a (fake) sword. Make a set of chess pieces (the game was big in the Middle Ages)—go from station to station create your pawn, rook, and queen from wood and paper.
ENTERTAINMENT
• Khanate of the Golden Horde displays historic weapons and armor that children can try out. Watch warriors mock-fighting throughout the day. Kids can learn combat moves and test their skills at an archery range.
• LEGO® Enthusiasts of Hawaii (LEAHI) will display their castles and other medieval creations.
ART ACTIVITIES
• Make chess pieces: During the Middle Ages, nobility played chess to learn battle strategy. Kids can build their own army of knights, rooks, pawns and royals at a series of activity stations where they'll find crafting materials such as customizable wood and intricately folded paper. Then head up to Spalding House to make another piece from clay.
FAMILY FILM SUNDAY
Snuggle Time Shorts from the Children's Film Festival Seattle 2015
55 min • For ages 2+ • Free
11:10am + 1pm
DOUBLE THE FUN
Take a shuttle bus to the museum's free Family Day at Spalding House in Makiki Heights!
DRAWING CONTEST
Open to kids age 1 to 17, the contest station features drawing supplies where participants create a drawing based on a theme.
The winner receives a Supporting Membership to the Honolulu Museum of Art ($100 value), and his or her artwork is used to create the following month's event brochure and is posted on the museum's website.
Congratulations to October winner Tiffany-Ambriel Aguila, age 5, of Honolulu! We love her interpretation of "Lords and Swords"!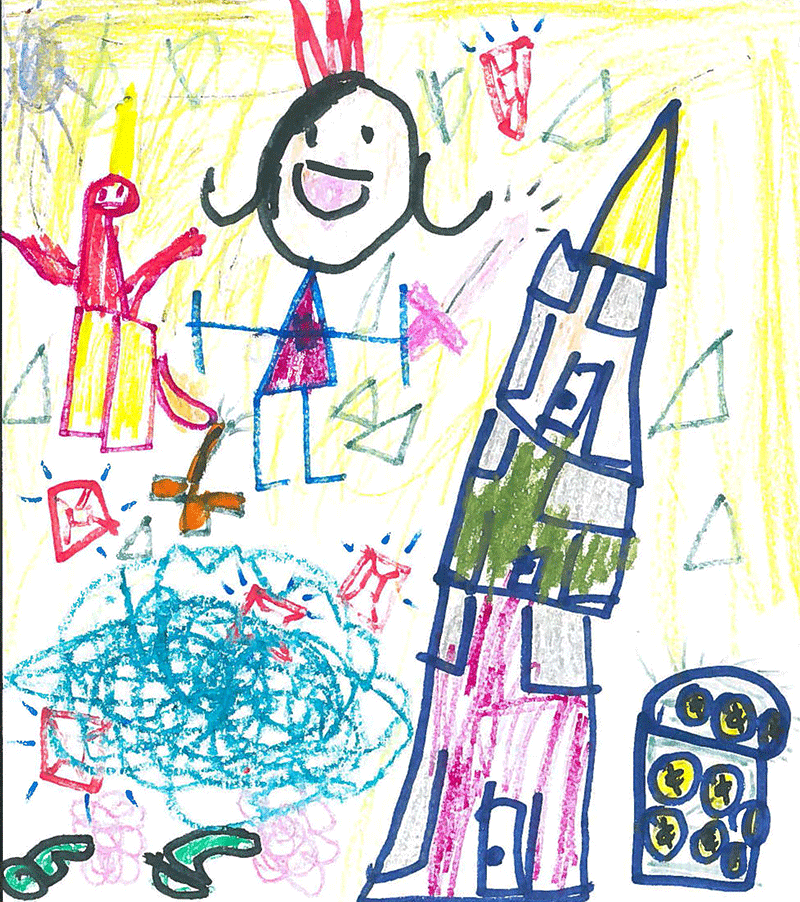 ---