Event:
Mori and Steam
Date:
February 21, 2016 11:00am-05:00pm
Location:
Honolulu Museum of Art
---
Event Information:
Explore the Harajuku: Tokyo Street Fashion exhibition and be inspired to create some of your own fashion accessories.
ART ACTIVITIES
• Make steampunk goggles: No steampunk outfit is complete without goggles, right? Kids will have a chance to create their own goggles and wear them around the museum for the day. Different colored lenses will give kids a chance to see the Harajuku: Tokyo Street Fashion exhibit in a different light.
• Make Harajuku and steampunk pins: Make your own personalized Harajuku- or steampunk-inspired pin to wear on your shirt, backpack, or hat. Using tulle, buttons, and beads, create a super kawaii (cute) pin, or, if you are feeling more steampunk, use leather, watch gears, and beads to create your stylized accessory. Or... a combination of both!
• Drawing Contest: Kids ages 1 to 17 are encouraged to enter! The museum gives contestants a theme and drawing supplies. The winner receives a Supporting Membership to the Honolulu Museum of Art ($100 value), and his or her artwork is used to create the following month's event brochure and is posted on the museum's website. See last monthʻs winner below!
ENTERTAINMENT
• 11:15am–noon: Hook + Line
Modern folk and roots, with some jazzy feel good strings. Join Mari, Jake, Jay and Alex as they perform a few popular tunes, along with some originals.
• Noon–3pm: Live sketching with Roy Chang
Watch artist Roy Chang as he sketches live models dressed in Harajuku fashion styles. Kids will get a chance to color and decorate their own characters designed by the artist.
• 1:00–2:00: Gypsy 808
Let Gypsy 808 transport you back to Paris during the Swing Era. Enjoy as the group plays gypsy jazz inspired tunes, and even a few old-time Hawaiian swing tunes. Feel like dancing? Grab a partner and head out to the floor.
FAMILY FILM SUNDAY
Hello! Junichi
Directed by Katsuhito Ishii, Kanoko Kawaguchi, Atsushi Yoshioka. 2014. Japan. 91 min.
11:10am + 1pm
Free
DOUBLE THE FUN
Take a shuttle bus to the museum's free Family Day at Spalding House in Makiki Heights!
DRAWING CONTEST WINNER
Summer Itall, age 6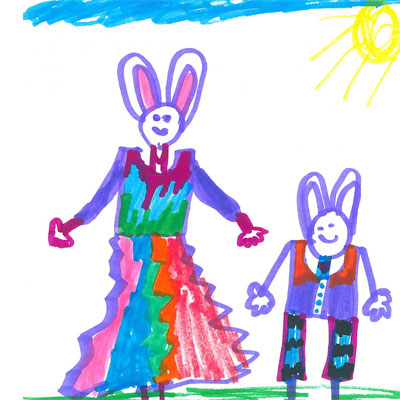 ---