Event:
Pattern Play
Date:
May 19, 2019 10:00am-04:30pm
Location:
Honolulu Museum of Art
---
Event Information:
Play with patterns and prints inspired by Marian Bijlenga's Constellation—drawing in space.
Activities end at 2pm, but the museum remains open free of charge until 4:30pm.
ART ACTIVITIES
• Honolulu Printmakers: Join the Honolulu Printmakers and make a print inspired by Marian Biljenga's "pattern play". Head upstairs after making your print and check out the exhibition in the Textile Gallery.

• Hawaiian Quilts: Taking inspiration for the patterns in Hawaiian quilts, kids can create their own quilt patterns using colored paper.
ENTERTAINMENT
11:30-12:15: Lil Stars from Mary, Star of the Sea Early Learning Center—Watch the youngsters from Mary, Star of the Sea Early Learning Center perform a few originals.

1:00-2:00: Good Foot Hawaii—Good Foot is a collaboration between eight different musicians with the sounds of Jazz, Funk, Soul, AfroBeat, and much, much more. Good Foot will get you on your feet, so get ready to dance!
FAMILY FILM SUNDAY
CAFF 2019: Made in Hawai'i 10:30am. Free. A special collection of films from Hawai'i-based students and animators.
CAFF 2019: Keiki Cartoons! 1pm. Free. Our closing program for the 2019 Cultural Animation Film Festival (CAFF) brings together family friendly, short, animated films from around the world.
SUNDAY BRUNCH
Enjoy our full-service Sunday brunch menu at the Café from 11am-2pm. Reservations are recommended.
DOUBLE THE FUN
Take a shuttle bus to the museum's free Family Sunday at Spalding House in Makiki Heights for more Family Sunday art and fun.
DRAWING CONTEST
The winner receives a Supporting Membership to the Honolulu Museum of Art ($120 value), and his or her artwork is posted on the museum's website and used to create the following month's event brochure.
Congratulations to last month's winner, Colin Suehisa, age 7, from Honolulu!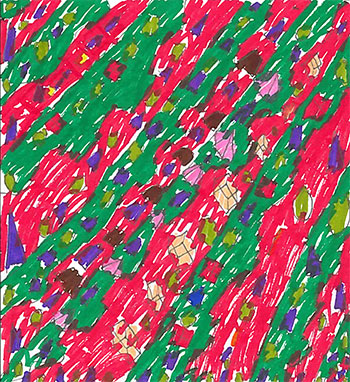 ---