Film:
Saturday Church
Showtimes:
Sunday Aug 19 07:30 PM

Location:
Doris Duke Theatre
Price:
General Admission: $12.00

---
---
About the Film:
Part of Honolulu Rainbow Film Festival 2018
Presented by: Honolulu Museum of Art
Community partner: Honolulu African-American Film Festival committee
Screening followed by Q&A with Luka Kain
Directed by Damon Cardasis. 2017. USA. 81 min.
Ulysses (Luka Kain), a shy and effeminate 14-year-old boy, finds himself coping with new responsibilities as the "man of the house" after the unexpected death of his father. Living alongside his mother, younger brother and conservative aunt, Ulysses also struggles with questions about his gender identity. He finds an escape by creating a world of fantasy filled with dance and music. Ulysses' journey takes a turn for the better when he encounters a vibrant transgender community who take him to "Saturday Church," a program for LGBTQ youth. Ulysses manages to keep his two worlds apart; appeasing his aunt and discovering his passion for the NYC ball scene and voguing, until his double life is revealed.
Narrative Audience Award Nominee, Best Actress Nominee, MJ Rodriguez, Jury Award Best U.S. Feature Nominee—2017 Tribeca Film Festival; aGLIFF Award Best Narrative Feature—2017 Austin Gay and Lesbian International Film Festival; Audience Award Favorite Narrative Feature—2017 Seattle Lesbian and Gay Film Festival; Honorable Mention Best First Feature —Frameline41; Grand Jury Award Outstanding Actor in a Feature Film, Luka Kain—2017 L.A. OutFest; Jury Award Best First Feature Narrative—2018 Melbourne Queer Film Festival
Preceded by:
We Love Moses
Directed by Dionne Edwards. 2016. UK. 15 min.
When Ella was 12, she had her first fight. And when she was 12, she discovered sex. Years later, Ella reflects on how her obsession with her brother's best friend Moses left her with a secret she still carries. Winner of the Best British Short Award at the 2017 Iris Prize Festival and Best Short—Foreign Film Category at the 2017 San Francisco Black Film Festival. Filmmaker in attendance.
Guests in Attendance: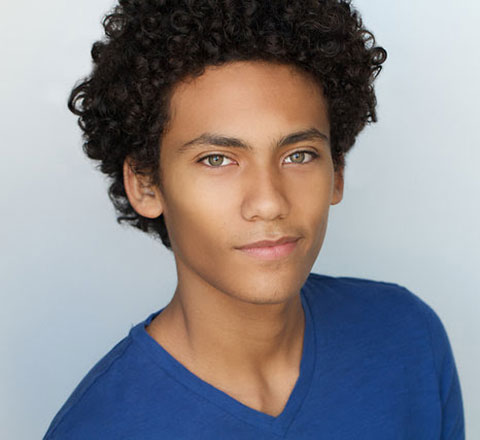 Luka Kain—Born in Hollywood to parents in the industry, Kain started in the business at 9 months old, appearing in print ads for Disney and Baby Gap. After moving to New York, Luka made his Broadway debut in South Pacific at the age of 7. He has been acting ever since and is now a senior at the famed LaGuardia High School drama department.