Film:
ClexaCon Showcase I
Showtimes:
Saturday Aug 11 12:00 PM

Location:
Doris Duke Theatre
Price:
General Admission: $12.00

---
---
About the Film:
Part of Honolulu Rainbow Film Festival 2018
Presented by ClexaCon
Coming out of the shadows, seeing your family in a new light, returning home isn't always easy, having to straddle two worlds, becoming the light between good and evil, making impressions on newfound friends, trying to reclaim memories of loved ones, paying tribute to a mentor who left this world tragically…
From imagined worlds to reality, this program of shorts and web series offers a glimpse into the lives of queer women from all walks of life.
Maricruz
Directed by Christine Mcauliffe. 2017. USA. 17 min.
When her devout Catholic mother walks in on her and her girlfriend, a 15-year-old girl is sent to the local church to undergo conversion therapy. While there, she discovers the priest who runs the program harbors a dark secret and fights to expose him. Filmmakers in attendance.
Paperock
Directed by Hillel Rate. 2016. Israel. 11 min.
Leah is an ultra-orthodox teen visiting Jerusalem's old central bus station for a meeting with her estranged brother. Thinking he won't show up, Leah is just about to leave when she meets a mysterious woman who knows Leah by name. Awarded Best Israeli Short Film at the 2017 Tel Aviv International LGBT Film Festival and named a Finalist at the 2017 Iris Prize Festival.
Apart from Everything
Directed by Ben Lewis. 2017. Canada. 20 min.
After a two-year absence and a recent stint in rehab, Fran (Tatiana Maslany, Orphan Black) returns home to Toronto. Struggling to live soberly for the first time in her adult life, she must face the emotional fallout of her disappearance and make amends with the girlfriend (Tattiawna Jones, The Handmaid's Tale) and brother she left behind.
Zoe + Ari
Directed by Rachael Meyers. 2017. USA. 10 min.
Zoe and Ari, a couple of two years, pack their suitcases to fly to Zoe's sister's wedding in Portland. As they decide what to bring, Ari learns a devastating truth about what Zoe's family knows. Winner of the Best LGBT Short Film Award of Merit at the 2018 Indie Fest.
Riley Parra
Directed by Christin Baker. 2017. USA. 12 min.
Detective Riley Parra grew up in the bad part of town—the crime-ridden No Man's Land. Now as a cop in a corrupt department, she strives to make sure the rough streets she left behind aren't forgotten. She takes the cases that would otherwise be ignored or left unsolved because no one cared enough to dig deeper. One such case leads her to the discovery that No Man's Land is a battleground between angels and demons, a supernatural war that's been waged for centuries. Thrown into a world she never believed could exist and told that she's the only chance of defeating evil, Riley chooses to accept the title of Champion for Good. Demons are real, and Riley Parra plans to give them hell. Lead Marem Hassler in attendance—awarded Best Lead Actress at the 9th Annual Indie Series Awards.
Swerve
Directed by Jason Armstrong. 2016. Canada. 11 min.
Elise is a young woman who decides to escape her mundane life in search of something better. Having left home at sixteen with no intention of looking back, Elise struggles through various jobs and tested friendships. Realizing she has settled into her motel job too long already, simply existing, rather than living, Elise packs up and leaves in the middle of the night. Once more, she is searching for purpose. She soon finds herself in a secluded cottage with two other women, Jen and Elise, and the three of them become fast friends. Each of them, however, holds secrets they dare not even tell strangers, and so tension brews. Cast in attendance.
Seeing Glory
Directed by Rick Hamilton. 2017. USA. 14 min.
Gloria prepares a feast of the senses for the rapidly ailing Eva in an attempt to share a perfect evening and be seen for the woman she truly is. Seeing Glory is a bittersweet story of fine wine, dementia and the immortal words of Virginia Woolf. Winner of the Audience Choice Award for Best "Female Identifying Subject" Short at 2018 qFLIX Philadelphia; named Staff Pick Drama at the 2018 ClexaCon Film Festival.
The Streets Are Ours
Directed by Michelle Fiordaliso. 2017. Pakistan. 16 min.
When Fawzia Mirza, an American actress meets Sabeen Mahmud, a world-renowned Pakistani activist and founder of a progressive cafe in Karachi, her life changes forever. Awarded the Jury Prize for Best Short Doc at the 2017 Austin Gay & Lesbian Film Festival; winner of the Audience Award for Best Lesbian Short Film at the 2017 TWIST: Seattle Queer Film Festival.
Guests in attendance: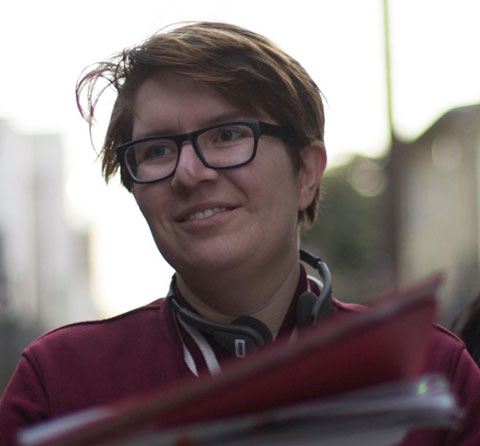 Christine Mcauliffe (Maricruz)—writer, director and editor, she received her MFA in Film Production from Loyola Marymount University in 2016, where she wrote, directed, produced and edited four films, including her thesis film, MARICRUZ, which embodies her passion for crafting inclusive narratives that also showcase the most engaging aspects of genre film.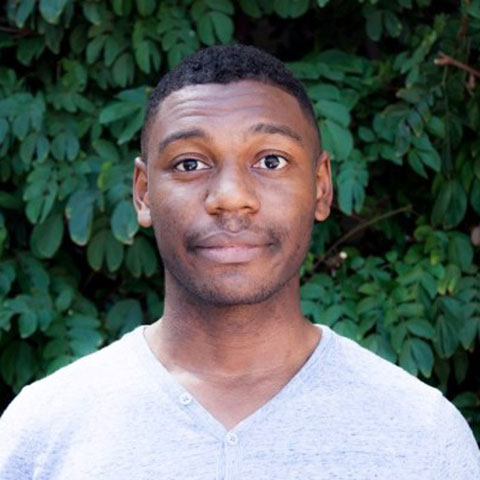 Aaron Amal (Maricruz)—A Los Angeles-based writer with a focus on science fiction and fantasy. His guiding principle, "Same stories, different faces," takes familiar stories that resonate with audiences and populates them with characters that are not traditionally represented in mass media. Maricruz represents this principle in its purest form, and Amal has taken an active role in helping to develop the story through each of its permutations.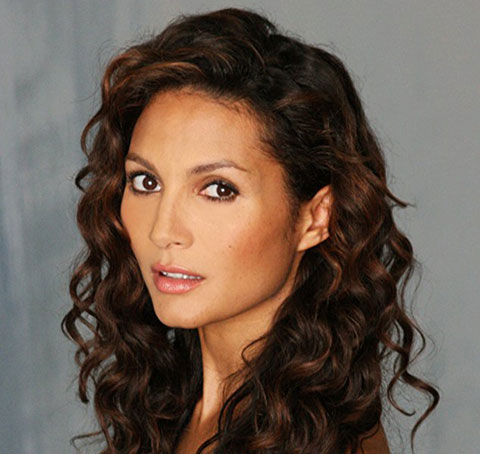 Marem Hassler (Riley Parra)—Born in Switzerland to artistic parents, her mother is a sculpture artist and her father is a film director. She did acting work in London before going to acting school in New York. She moved to Los Angeles to pursue her career as an actress and filmmaker, and is now an actress and producer, known for Duo (2015) and Riley Parra (2017).
Sharon Belle (Swerve)—Born and raised in Ontario, Belle has been in numerous web series including Streamy-nominated Couple-ish, three seasons of Canadian Screen award-winning Carmilla as well as her recent original project STEP SISTERS. Belle is known for her starring role of Elise in the series Swerve, where she recently took on the role of producer.
Winny Clarke (Swerve)—An actor based in Toronto, Clarke has held lead roles in various episodes of television series such as Web of Lies, Motives and Murders and Murder U.
Last:
Surf Cinema Nugs 2019
Surf Cinema Nugs 2019

Board Shorts

Shaka

Heavy Water

Rising Tide with Zak Noyle

Family Film Sunday: Johnny T…

PAIGE + TROUBLE: The Lisa An…

Coldwater Journal

Time Well Spent

Artifishal

Everything in Between + From…

Transcending Waves | La Ola …

The Endless Summer II–25th A…

In Dancing Days of Dawn

Beyond the Noise + EOS

Gun Ho!

Opening Night: The Shiny Shr…

Just Friends (Gewoon Vrienden)

APQFFA Spotlight Film: House…

Women's/Queer Shorts Showcase

Fireflies (Luciernagas)

Gay Chorus Deep South

Wild (Sauvage)

The Garden Left Behind

José

Women's Centerpiece Film: Vi…

Men's Centerpiece Film: Gian…

Tucked

Before You Know It

Tell It to the Bees

Deep in Vogue

Closing Night: Papi Chulo

APQFFA Shorts Showcase 2019

Men's Shorts Showcase

Rafiki

An Almost Ordinary Summer (C…

World Premiere/Festival Fina…