Film:
Gay Chorus Deep South
Showtimes:
Saturday Aug 10 07:30 PM

Location:
Doris Duke Theatre
Price:
General Admission: $12.00

---
---
About the Film:
Part of Honolulu Rainbow Film Festival 2019
Presented by: Gay Men's Chorus of Honolulu
Directed by David Charles Rodrigues. USA. 2019. 100 min.
Screening followed by Q&A with cast member and performance by Gay Men's Chorus of Honolulu Led by Gay Chorus Conductor Dr. Tim Seelig and joined by The Oakland Interfaith Gospel Choir; the tour brings a message of music, love and acceptance to communities and individuals confronting intolerance. Over 300 singers travelled from Mississippi to Tennessee through the Carolinas and over the bridge in Selma. The journey also challenges Tim and other Chorus members who fled the South to confront their own fears, pain and prejudices on a journey towards reconciliation. The conversations and connections that emerge offer a glimpse of a less divided America, where the things that divide us—faith, politics, sexual identity—are set aside by the soaring power of music, humanity and a little drag.
Documentary Audience Award, 2019 Tribeca Film Festival
Preceded by:

Afterearth
Directed by Jess X. Snow. USA. 2017. 13 min. English and Native Hawaiian with English Subtitles
Cast member in attendance to introduce the film.
An immersive short film, directed by Jess X. Snow, about how four women from different parts of the world draw their understandings of motherhood through connections with the environment. The story unfolds through a chant by Hinaleimoana Wong-Kalu, a poem by Isabella Borgeson, a song by Kayla Briët, and a heartfelt reflection between Wan Ping Oshiro and her son Kit Yan. Segments of the short were filmed in Hawai'i and it stars Hawai'i's own Hinaleimoana Wong-Kalu, Producer Kit Yan and Kit's mother, Wan Ping Oshiro.

Guests in Attendance: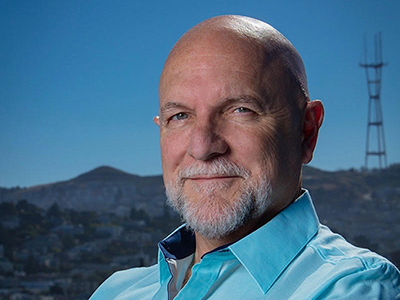 Tim Seelig (Gay Chorus Deep South)—Seelig is currently the Artistic Director of the San Francisco Gay Men's Chorus and is the Conductor Emeritus of the Turtle Creek Chorale. A former faculty member of Southern Methodist University, Seelig holds four degrees, including Doctor of Musical Arts degree and the Diploma from the prestigious Mozarteum in Salzburg, Austria. He has authored seven books and DVDs on choral technique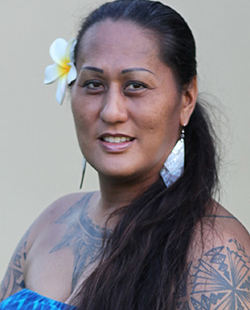 Hinaleimoana Wong-Kalu (Afterearth) - Wong-Kalu is a Native Hawaiian teacher, cultural practitioner and community leader with a long history of perpetuating Kanaka Maoli language, philosophy and traditions, and promoting cross-cultural work throughout the Pacific Islands. She sees film as a modern extension of Hawaii's ancient tradition of storytelling.
Last:
Fireflies (Luciernagas)
Surf Cinema Nugs 2019

Thank You Mother

Board Shorts

Shaka

Heavy Water

Rising Tide with Zak Noyle

Family Film Sunday: Johnny T…

PAIGE + TROUBLE: The Lisa An…

Coldwater Journal

Time Well Spent

Artifishal

Everything in Between + From…

Transcending Waves | La Ola …

The Endless Summer II–25th A…

In Dancing Days of Dawn

Beyond the Noise + EOS

Gun Ho!

Opening Night: The Shiny Shr…

Just Friends (Gewoon Vrienden)

APQFFA Spotlight Film: House…

Women's/Queer Shorts Showcase

Fireflies (Luciernagas)

Gay Chorus Deep South

Wild (Sauvage)

The Garden Left Behind

José

Women's Centerpiece Film: Vi…

Men's Centerpiece Film: Gian…

Tucked

Before You Know It

Tell It to the Bees

Deep in Vogue

Closing Night: Papi Chulo

APQFFA Shorts Showcase 2019

Men's Shorts Showcase

Rafiki

An Almost Ordinary Summer (C…

World Premiere/Festival Fina…