Film:
When We Rise
Showtimes:
Friday Aug 18 07:45 PM

Location:
Doris Duke Theatre
Price:
General Admission: $15.00

---
---
About the Film:
Part of the Honolulu Rainbow Film Festival 2017
Presented by Hawaiian Airlines
Directed by Gus Van Sant. 2017. USA. 84 min.
A special presentation of the highly-acclaimed ABC miniseries chronicling the real-life struggles, setbacks, and triumphs of LGBT activists. Written and created by Academy Award winner and HRFF alum Dustin Lance Black (MILK), part one of the four-part series focuses on Cleve Jones, an AIDS and LGBT rights champion, Roma Guy, a women's rights leader, and Ken Jones, an African-American community organizer, as they seek safe harbor and join the burgeoning LGBTQ movement in San Francisco.
Screening followed by Q&A with creator Dustin Lance Black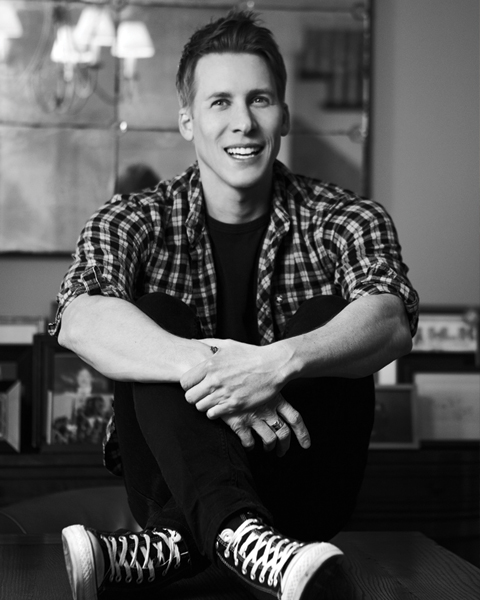 Dustin Lance Black is a screenwriter, filmmaker and social activist best known for his film "Milk", which garnered him an Academy Award and a Writers Guild of America Award for Best Original Screenplay in 2009. He is also a founding board member of the American Foundation for Equal Rights (AFER), which successfully led the federal cases for marriage equality in California and Virginia, putting an end to California's discriminatory Proposition 8. Black has topped The Advocate's Forty Under 40 list, and has been named one of the 50 most powerful LGBT people in America today.
"I am honored to be returning to the Honolulu Rainbow Film Festival. This is my second time participating, and if I'm lucky enough to find even half the strength, love, creativity and community I discovered there years ago, I know I will leave inspired, emboldened, and maybe even a little more tan."
Special guest Tom Daley is renowned as the first British diver to win multiple Olympic medals, in the 2012 London and 2016 Rio Summer Olympics. Daley's early claim to fame was his 2008 Beijing Summer Olympics premiere at the age of fourteen. He became Britain's first individual diving world champion in 2009 and European champion in 2008, 2012, and 2016. Daley is also an accomplished author—his latest "Tom's Daily Plan" includes over 80 fuss-free recipes for a happier, healthier you. Daley's most recent win is his 2017 marriage to writer Dustin Lance Black. The two live together in London and the Honolulu Rainbow Film Festival will be Daley's first excursion to the waters of Hawaii.
"I have never been to Hawaii in my life! I am so excited that I will be coming this summer with my husband, while he screens WHEN WE RISE. I can't wait for the relaxing and thrilling experience I hear it will be!"
All-access festival pass available for purchase here—it's the only way to guarantee a seat at all the films, receptions, and most importantly, our signature Red Carpet Event on Saturday, August 19.
Last:
Surf Cinema Nugs 2019
Surf Cinema Nugs 2019

Board Shorts

Shaka

Heavy Water

Rising Tide with Zak Noyle

Family Film Sunday: Johnny T…

PAIGE + TROUBLE: The Lisa An…

Coldwater Journal

Time Well Spent

Artifishal

Everything in Between + From…

Transcending Waves | La Ola …

The Endless Summer II–25th A…

In Dancing Days of Dawn

Beyond the Noise + EOS

Gun Ho!

Opening Night: The Shiny Shr…

Just Friends (Gewoon Vrienden)

APQFFA Spotlight Film: House…

Women's/Queer Shorts Showcase

Fireflies (Luciernagas)

Gay Chorus Deep South

Wild (Sauvage)

The Garden Left Behind

José

Women's Centerpiece Film: Vi…

Men's Centerpiece Film: Gian…

Tucked

Before You Know It

Tell It to the Bees

Deep in Vogue

Closing Night: Papi Chulo

APQFFA Shorts Showcase 2019

Men's Shorts Showcase

Rafiki

An Almost Ordinary Summer (C…

World Premiere/Festival Fina…