Film:
Shakedown
Showtimes:
Sunday Aug 12 07:45 PM

Location:
Doris Duke Theatre
Price:
General Admission: $12.00

---
---
About the Film:
Part of Honolulu Rainbow Film Festival 2018
Presented by: The Contingency
Directed by Leilah Weinraub. 2018. USA. 82 min.
The story of Los Angeles' black lesbian strip club scene and its genesis. Owned and operated by women, Shakedown was a series of parties founded by and for African American women in Los Angeles that featured go-go dancing and strip shows for the city's underground lesbian scene. This intimate film chronicles the explicit performances and personal relationships of the party's dancers and organizers including Ronnie-Ron, Shakedown Productions' creator and emcee; Mahogany, the legendary "mother" of the community; Egypt, their star performer; and Jazmine, the "Queen" of Shakedown. More than just a strip club, Shakedown was one of the few spaces for lesbian subculture that brought together and galvanized a community of freaks and queers of color.
Preceded by:
U
Directed by Lala Openi. 2017. Hawai'i. 4 min.
Through spoken word, we follow Openi—an introverted, introspective, Chinese-diasporic queer—as they reflect on the nuances and intricacies of the relationship between their lover and themself. This autobiographical self-portrait explores themes of lust, idealism, non-attachment, and the notion of soul-mates. Written and shot entirely in Honolulu's Chinatown. Filmmaker and cast in attendance.
Juck (Thrust)
Directed by Ulrika Bandeira, Julia Gumpert, + Olivia Kastebring. 2017. Sweden. 18 min.
This hybrid documentary-dance-fiction short film depicts the all-female Swedish dance group JUCK that made its breakthrough in a 2013 viral video that pushed the boundaries of how we are used to seeing the female body. Awarded the Special Prize of the Generation 14plus International Jury for Best Short Film at the 2018 Berlin International Film Festival.
2018 Berlin International Film Festival Panorama Dokumente; 2018 OutFest Fusion; 2018 Wicked Queer LGBT Film Festival, 2018 QDoc Film Festival; Frameline42; 2018 Seattle International Film Festival; 2018 True/False Film Fest, Missouri; 2018 Maryland Film Festival; 2018 Vancouver Queer Film Festival; 2018 Sheffield Doc Fest; 2018 Hamburg International Queer Film Festival
Guests in Attendance: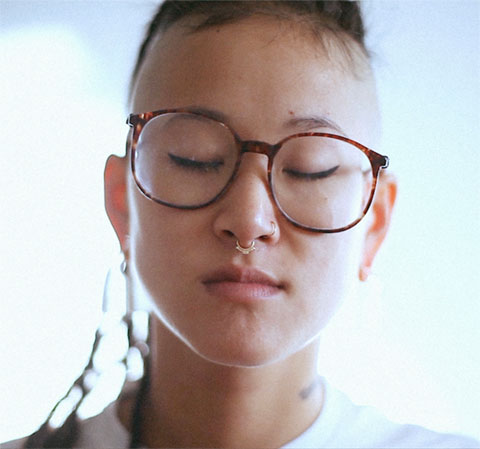 Lala Openi is a mixed-media artist, designer and filmmaker exploring narratives of identity in an introspective conversation on the ever-shifting cultures of both self and space. Through identity and visual design, documentary filmmaking, spoken word, and digital illustration, Lala strives to do right by the stories that need to be told, heard, and shared.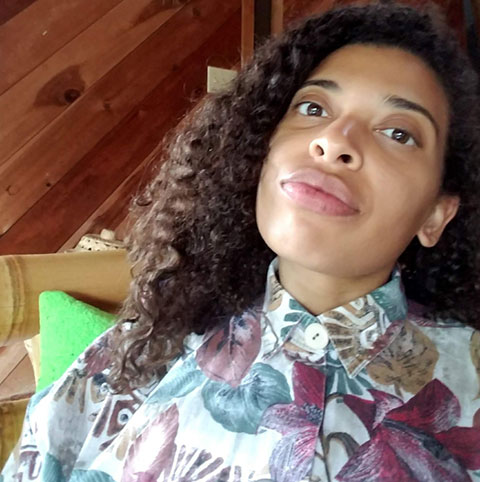 Alejandra Alexander identifies as a queer member of the Afro-Latinx diaspora. Born in San Diego, CA raised in Anchorage Alaska and living on O'ahu for the past twelve years. Storytelling, screenwriting in particular, has always been an art form that resonates with her. In her free time she writes revolutionary stories about QTIPOC (queer/ trans/ instersex/ people of color) characters saving themselves and the world.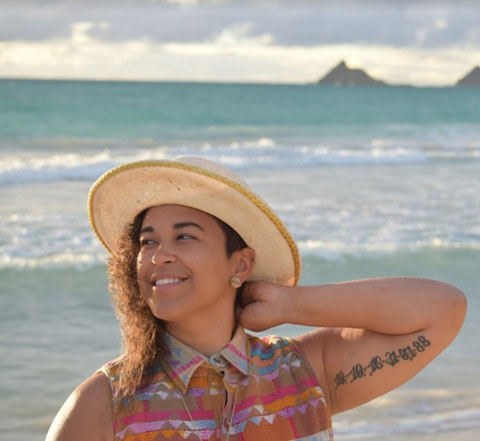 Kaleipumehana Cabral identifies as a queer kanaka and child of the diaspora. She was born in Hawaiʻi and raised between the islands and the continent, with family in Hawaiʻi Island, Oʻahu, California and Washington state. She has always found refuge in words, movement, film and the ocean—and has recently been reconnecting with her Native Hawaiian roots. A recent MSW (Master of Social Work), she strives to learn and work with community in order to help sustain indigenous practices and populations. She is currently working as a project manager with a local foundation implementing a year-long capacity building series for ʻāina-based educational programs in the Koʻolau region. In her free time, she enjoys working on creative projects with the QTIPOC community and believes that this type of work is pivotal to social change.
Priboi

Surf Cinema Nugs 2019

Thank You Mother

Board Shorts

Shaka

Heavy Water

Rising Tide with Zak Noyle

Family Film Sunday: Johnny T…

PAIGE + TROUBLE: The Lisa An…

Coldwater Journal

Time Well Spent

Artifishal

Everything in Between + From…

Transcending Waves | La Ola …

The Endless Summer II–25th A…

In Dancing Days of Dawn

Beyond the Noise + EOS

Gun Ho!

Opening Night: The Shiny Shr…

Just Friends (Gewoon Vrienden)

APQFFA Spotlight Film: House…

Women's/Queer Shorts Showcase

Fireflies (Luciernagas)

Gay Chorus Deep South

Wild (Sauvage)

The Garden Left Behind

José

Women's Centerpiece Film: Vi…

Men's Centerpiece Film: Gian…

Tucked

Before You Know It

Tell It to the Bees

Deep in Vogue

Closing Night: Papi Chulo

APQFFA Shorts Showcase 2019

Men's Shorts Showcase

Rafiki

An Almost Ordinary Summer (C…

World Premiere/Festival Fina…
Surf Cinema Nugs 2019
:Next