Film:
ClexaCon Showcase II
Showtimes:
Saturday Aug 11 02:30 PM

Location:
Doris Duke Theatre
Price:
General Admission: $12.00

---
---
About the Film:
Part of Honolulu Rainbow Film Festival 2018
Presented by ClexaCon
From first loves to new jobs to the end of a relationship, take a journey of emotions with this program of funny yet thoughtful women's shorts and web series.
The World Can Wait
Directed by Deborah Espect. 2017. UK. 8 min.
Vic is a popular lesbian character in a hit television series. But when the television execs in charge of the show gather to decide her fate, she finds herself having to fight for her own survival. Winner of the 2018 ClexaCon Film Festival Audience Award.
I Like Girls
Directed by Diane Obomsawin. 2016. Canada. 8 min.
Charlotte, Mathilde, Marie and Diane reveal the nitty-gritty about their first loves, sharing funny and intimate tales of one-sided infatuation, mutual attraction, erotic moments and fumbling attempts at sexual expression. For them, sexual awakening comes hand-in-hand with discovering their desire for other women—and a joyful new self-awareness. Awarded Best LGBT Short at the 2017 New York City Short Film Festival; won Nelvana Grand Prize for Independent Short Animation at the 2016 Ottawa International Animation Film Festival.
Pop Rox
Directed by Nate Trinrud. 2017. USA. 12 min.
Jesse, a 17-year-old Iranian-American girl, musters the courage to tell her high school best friend, Roxanne, that she's in love with her. But when Roxanne invites the new girl Evelyn out, Jesse's perfect night takes an unexpected turn. Named Staff Pick Comedy at the 2018 ClexaCon Film Festival. Writer/Producer in attendance.
Foxy Trot
Directed by Lisa Donato. 2018. USA. 15 min.
A married couple have to unexpectedly confront their relationship issues when they take ballroom dance lessons. Filmmaker and cast in attendance.
Twenty
Directed by Lily Richards. 2017. USA. 12 min.
This web series follows the story of May, a gay musician in her early twenties as she attempts to navigate love, career and life's endless surprises alongside a group of wildly eclectic friends. Producer and director/cast in attendance.
Nasty Habits
Directed by Christina De Leon. 2017. USA. 12 min.
Nasty Habits is a slice-of-life anthology series featuring characters partaking in addictive habits. In episode 2.4, "Something Borrowed," Becca and Jenny (Claudia Doumit, Timeless) deal with the consequences of ditching Becca's groom and running away together. Is their love strong enough to hold the weight of such selfish and rash decisions? Awarded Best Drama at the 2017 & 2018 Vancouver Web Fest.
Salamagan
Directed by Elisa Oh. 2017. USA. 13 min.
Ana loves her Filipino Catholic family, but does she want to come out to them? No way. But when Ana's hoarder auntie needs help cleaning out her home, Ana enlists her girlfriend for the job. Tensions rise between her and her family until Ana's two worlds collapse into one. Writer/Producer in attendance.
Thank You, Come Again
Directed by Chelsea Steiner. 2018. USA. 21 min.
Uptight academic Riley starts a new job at an upscale sex shop, the Pleasure Chest, where the colorful, queer team of misfits introduce her to the irreverent world of the sex toy industry. These employees work together to improve the sex lives of their diverse clientele—and their prudish new coworker. Named Best Web Series at the 2018 ClexaCon Film Festival.
Guests in attendance: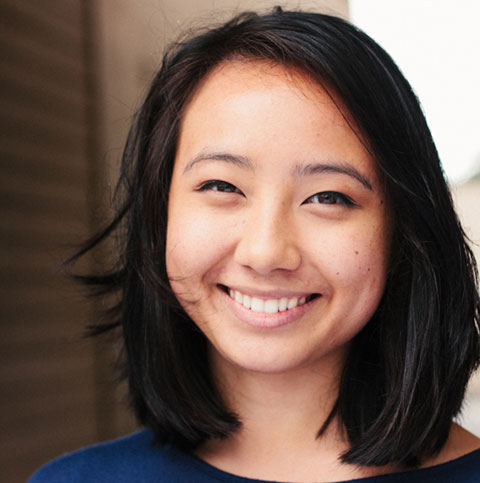 Alyssa Lerner (Pop Rocks, Salamagan)—A Filipino-Jewish recovering ballerina from Poway—a part of San Diego no one wants to visit. Growing up with enough internalized homophobia to invent many fake boyfriends, Lerner now writes authentic queer stories to heal herself and her community. She graduated from UC Berkeley in ethnic studies and dance, and went on to receive her MFA in Writing for Film and TV at USC's School of Cinematic Arts. She is the winner of the Inside Out 2018 Pitch Competition, her scripts have won best pilot at the LA Comedy Film Festival, and her produced work has been officially selected at the Berlinale International Film Festival, the NBCUniversal Shorts Fest Finals, and OUTfest Film Festival.
Lisa Donato (Foxy Trot)—A writer, director, and activist, her first feature film, Signature Move, world-premiered at SXSW and won the grand jury prize for best US narrative feature at Outfest 2017. Donato's short films have won many awards on the festival circuit, including best LGBTQ short at Cannes: Emerging Filmmaker Showcase for Spunkle. She was one of 35 short film directors shortlisted for the prestigious UK Iris Prize for The News Today.
Laura Zak (Foxy Trot)—An Emmy-nominated and Peabody Award-winning writer, actor and producer, Zak co-created and starred in the Gotham Award-winning series Her Story, and is a writer and voice actor on Amazon's Danger & Eggs as well as on Netflix's upcoming Twelve Forever. Her work can be seen in various films, series, and music videos including Take My Wife, Spunkle, Advocates, Lesbian Princess, and Foxy Trot.
Lily Richards (Twenty)—A Los Angeles-based actress, writer, and director, her acting credits include I Married a Murderer, Toxic, The Jacket, The Bunker and Under the Bed. When she is not creating content, she can be found fawning over cute dogs on the sidewalk.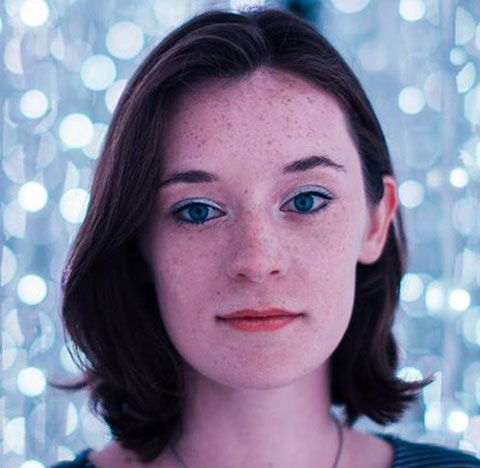 Caitlin Combe (Twenty)—Born in Ireland but raised in Southeast Asia, Combe graduated from Emerson College in December 2016 with a BA in film production. She is currently working on producing two features, a documentary on Rwanda and a few shorts with her partner in crime, Lily Richards.
Last:
Surf Cinema Nugs 2019
Surf Cinema Nugs 2019

Board Shorts

Shaka

Heavy Water

Rising Tide with Zak Noyle

Family Film Sunday: Johnny T…

PAIGE + TROUBLE: The Lisa An…

Coldwater Journal

Time Well Spent

Artifishal

Everything in Between + From…

Transcending Waves | La Ola …

The Endless Summer II–25th A…

In Dancing Days of Dawn

Beyond the Noise + EOS

Gun Ho!

Opening Night: The Shiny Shr…

Just Friends (Gewoon Vrienden)

APQFFA Spotlight Film: House…

Women's/Queer Shorts Showcase

Fireflies (Luciernagas)

Gay Chorus Deep South

Wild (Sauvage)

The Garden Left Behind

José

Women's Centerpiece Film: Vi…

Men's Centerpiece Film: Gian…

Tucked

Before You Know It

Tell It to the Bees

Deep in Vogue

Closing Night: Papi Chulo

APQFFA Shorts Showcase 2019

Men's Shorts Showcase

Rafiki

An Almost Ordinary Summer (C…

World Premiere/Festival Fina…