July 2-31, 2016
The Eddie ran this year, putting big-wave surfing in a global spotlight. Following suit, the 9th Annual Honolulu Surf Film Festival focuses on the daredevils past and present who take on these monstrous forces of nature. The Honolulu Museum of Art brings you a month of surf films that take you from the big waves to the best nugging spots around the world.
Presented by

Hospitality sponsor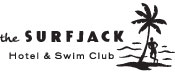 Additional support provided by Kona Brewing Company, Surf News Network, and Oceanic Time Warner Cable.
Special thanks to Eric and Jackie Walden and Anna Trent Moore.
Tickets: $10 | $8 museum members.
Opening night: July 2, 6-7:30pm: Kick off a month of surf films with live music from Lucie and the Perfect Wave and pūpū from Mahina & Sun's. Drinks will be available for purchase. View From a Blue Moon screens at 7:30pm. $25 | $20 museum members.
Closing night: July 31, 6-7:30pm: We close the festival with live music from Men in Grey Suits and pūpū from Mahina & Sun's—and a tribute to Hawai'i's North Shore big-wave surf pioneer Peter Cole. Drinks will be available for purchase. In the talk-story lineup on stage will be Clyde Aikau, Kohl Christensen, Mark Cunningham, Darrick Doerner, Kimo Hollinger, Randy Rarick, and Jock Sutherland. A short film on Peter Cole will be shown before the presentation of the feature film of the night, Surfing the Fifties, at 7:30pm. $25 | $20 museum members. UPDATE: Closing night is sold out!
Board giveaway: Inspired by the film Fish, festival guests can enter to win a fish surfboard shaped by Surf Film Festival co-founder Eric Walden! To enter, sign up or renew a museum membership at the Doris Duke Theatre Box Office. Sign up at the Basic level to be entered once, or sign up at the Supporting level or higher to be entered twice and double your chances to win! The winner of the surfboard will be announced at the Surf Film Festival Closing Night: Surfing the Fifties on July 31.