Event:
Oh My Dad!
Date:
June 16, 2017 11:00am-05:00pm
Location:
Honolulu Museum of Art
---
Event Information:
Celebrate Father's Day at the museum! Decorate an aloha shirt–shaped card with vintage prints and patterns and create flag art inspired by koinobori (carp streamer).
ART ACTIVITIES
Aloha, Dad: Kid can decorate an aloha shirt-shaped card with aloha prints and colorful patterns. Mix and match the different fabrics, or just pick one—it's up to you!
Flying flags: Inspired by the koinobori (carp streamer) used to celebrate Children's Day, kids will make their own mini-streamers using tissue paper, origami paper, wood dowels, and wood spools.
ENTERTAINMENT
Listen up! Animated storyteller Jeff Gere is back! He will be in the Portrait Gallery talking with some of the portraits about their fathers. Listen in as he brings the portraits to life. Time: TBA
FAMILY FILM SUNDAY
Animation Show of Shows
Enjoy 12 charming, family-friendly short films.
11:10am + 1pm • Free
DOUBLE THE FUN
Take a shuttle bus to the museum's free Family Day at Spalding House in Makiki Heights for more art and fun.
DRAWING CONTEST
Open to kids age 1 to 17, the contest station features drawing supplies where participants create a drawing based on a theme.
The winner receives a Supporting Membership to the Honolulu Museum of Art ($100 value), and his or her artwork is used to create the following month's event brochure and is posted on the museum's website.
Congratulations to this month's winner, Gemma Canevari, age 9, from Kailua!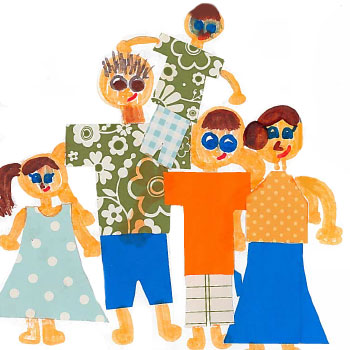 ---